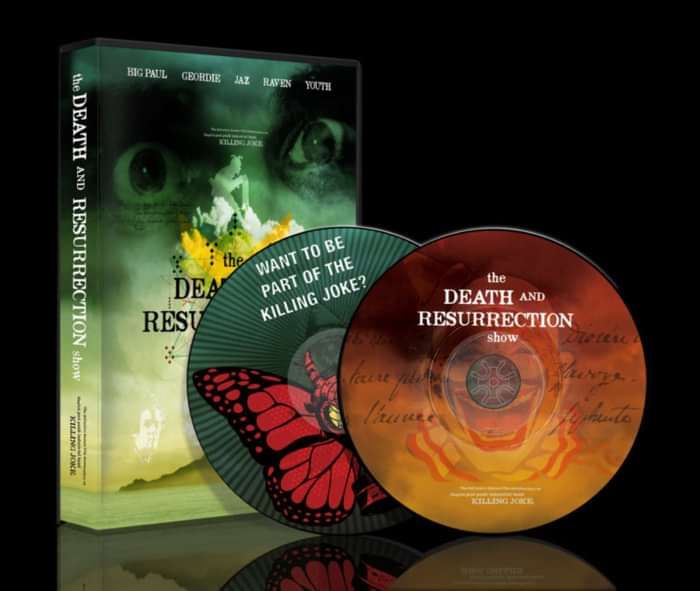 Death & Resurrection Show DVD
IMPORTANT: THE PAL VERSION IS FOR REGION FREE PAL DVD PLAYERS IN THE UK, EUROPE AND ALL NON NTSC COUNTRIES FORMATS.
The Death and Resurrection Show is a feature length music documentary charting the turbulent, dramatic and often unbelievable journey of the British post-punk industrial legends Killing Joke.
The film brings together three decades of archive footage with two decades of never before seen new documentary footage and unprecedented access to the members of Killing Joke, their management, music producers, industry figures and associates.